Aluminum windows and doors
Today, aluminum windows and doors are available in a wide range of styles and colors: from timeless to modern. You'll find what you're looking for!
The color of your windows can give your home a whole new look. So think carefully before making your choice. Because your window frames will transform your facades. Here you can see the colors of our aluminum window frames.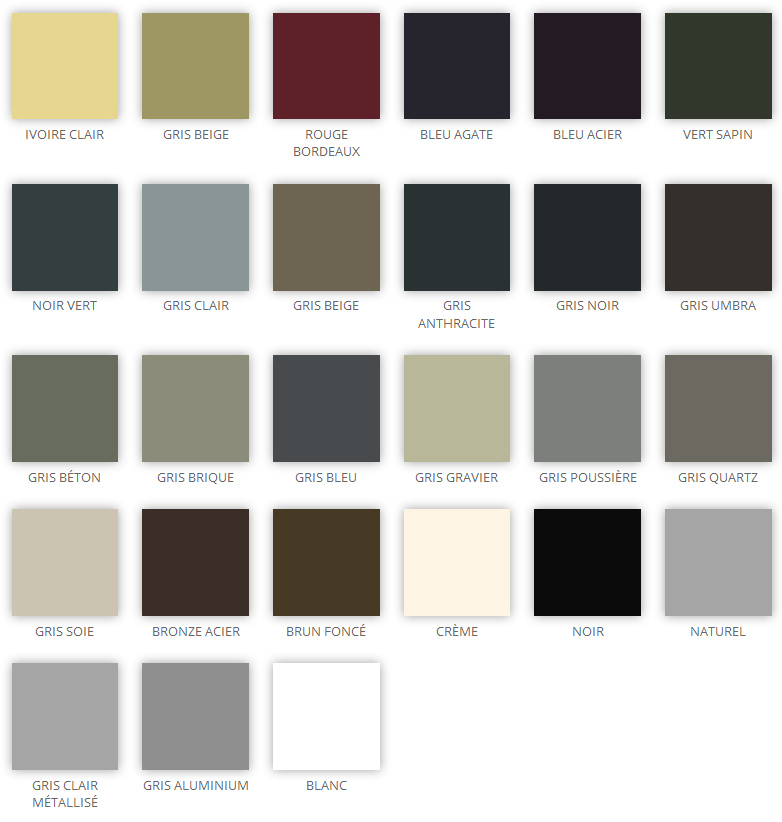 Wooden windows and doors
Wooden windows and doors are appreciated by those who seek to give a warm and natural character to their home. Wooden profiles also offer you the widest range of colors. The ideal way to find 'the' color that you like and that suits your home 100%. Find out what that color is here!
All wood windows and doors are pre-treated in our shop to protect your profiles from insects, mold and mildew and to close the wood pores. The treatment also allows the top coat to adhere better.
For this top coat, the choice of color is yours. Do you prefer a transparent varnish or a covering color? Find out more about the different shades and colors here.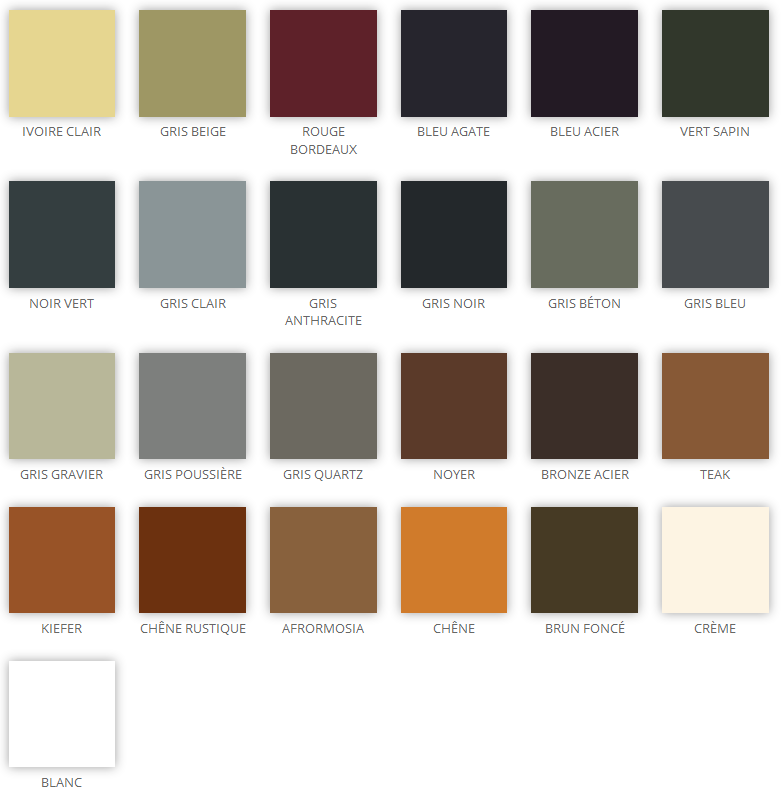 PVC windows and doors
PVC windows and doors are not only an excellent choice for those who want to combine quality with an attractive price. PVC is a particularly versatile material that offers a wide range of colors and styles.
The color of the window profiles has a great influence on the look of your house. So it's best to make the right choice. You will find below the colors available for our PVC windows and doors.