For our doors, you can choose from several materials, all of which have their strong points.
PVC

doors are highly insulating, secure and can even imitate wood.

Aluminum

doors keep the heat in and the cold out, thanks to their thermal break in the rooms. The advantage of

wooden

doors is that they are timeless. In all cases at Belimed, you can design them yourself. This way you can create your own unique entrance door!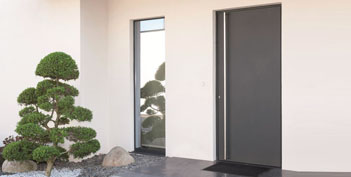 Belisol aluminum doors are suitable for both new construction and renovation in a wide range of colors. You think aluminum doors are cold and don't insulate well? The opposite is true! Aluminum doors are equipped with a thermal break. There is no condensation or thermal conduction.
Plus d'informations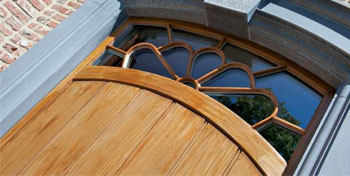 A true work of art. The pleasure of entering one's home begins with the front door... The Belisol wooden door will always have its impression of strength and softness.
Plus d'informations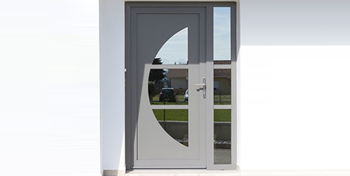 At Belimed, we offer structured profiles that look and feel like wood for the interior and exterior of your PVC doors. PVC doors have a very important advantage: they are absolutely maintenance free! To keep them in good condition, all you have to do is clean them from time to time.
Plus d'informations
A beautiful front door will leave an excellent impression on your guests.
It will remain your calling card.
Give your home an elegant, refined and unique style.