Our garage doors match the doors and windows of your home 100% and offer you optimal security. And that's important, because the garage door is an element that does not go unnoticed: it helps define the style of your home.
We offer a wide range of products: overhead doors, roll-up doors or sectional doors, manual or motorized, doors that open upwards or to the side of the façade, with windows or wicket doors… Everything is possible!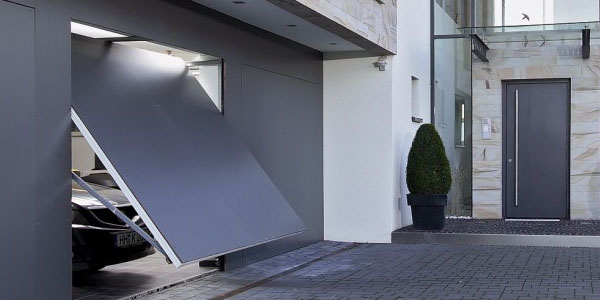 This garage door overturns all preconceived notions about overhead garage doors! Its secret? An aluminum frame with thermal break and sturdy frames for greater rigidity, a guarantee of longevity. For easy pedestrian access, the overhead door can be equipped with a sturdy and reliable wicket door
Plus d'informations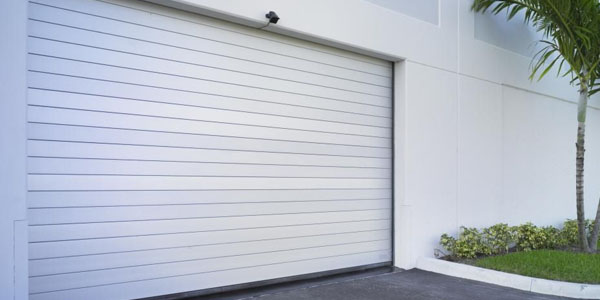 Its simplicity makes all its charm! Like a roller shutter, the slats roll up in a closed aluminum box for added protection.
Plus d'informations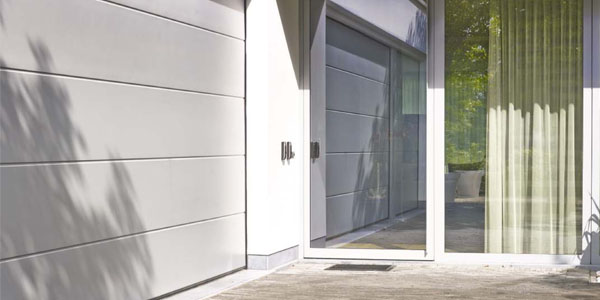 Vertical sectional garage doors. Composed of 3 to 5 rigid panels, sliding in side tracks, the sectional overhead garage door is a sensation, both in new construction and in renovation. Every component and mechanism has been thought to make this garage door the best in every detail, even on the inside.
Plus d'informations
HOW TO CHOOSE MY GARAGE DOOR ?
The choice of a garage door should be dictated above all by quality, safety and comfort of use. Operated several times a day, the operation of the garage door must meet proven fiability criteria while ensuring optimal safety.
Designed for new construction or renovation, Belisol-Soprofen garage door systems fit any configuration and offer uncompromising quality… to last a very long time.
Garage Door Safety
In accordance with current safety standards, all our garage doors are equipped with a spring-break safety device, an anti-pinch safety device, a blocking system for automatic doors and an anti-lift safety device, which prevents forcing the door with a crowbar.