Increased safety and better daily comfort
Comfort powered entirely by the sun
This autonomous shutter is composed of 27 mm insulated aluminum wings, mounted on a pre-frame with 80 mm fins integrating a solar motorization.
You can choose among our numerous configurations (bars and sling, bars only…).
Automatic and autonomous comfort

The motorization of this product is autonomous: a solar sensor is integrated in the crosspiece of the pre-frame and collects the solar energy to transform it into electrical energy. The battery is integrated in the motor cover fixed in the lintel.
The motor is delivered pre-programmed and with multiple standard functions. These include intelligent control: the shutters open and close automatically according to temperature or light conditions.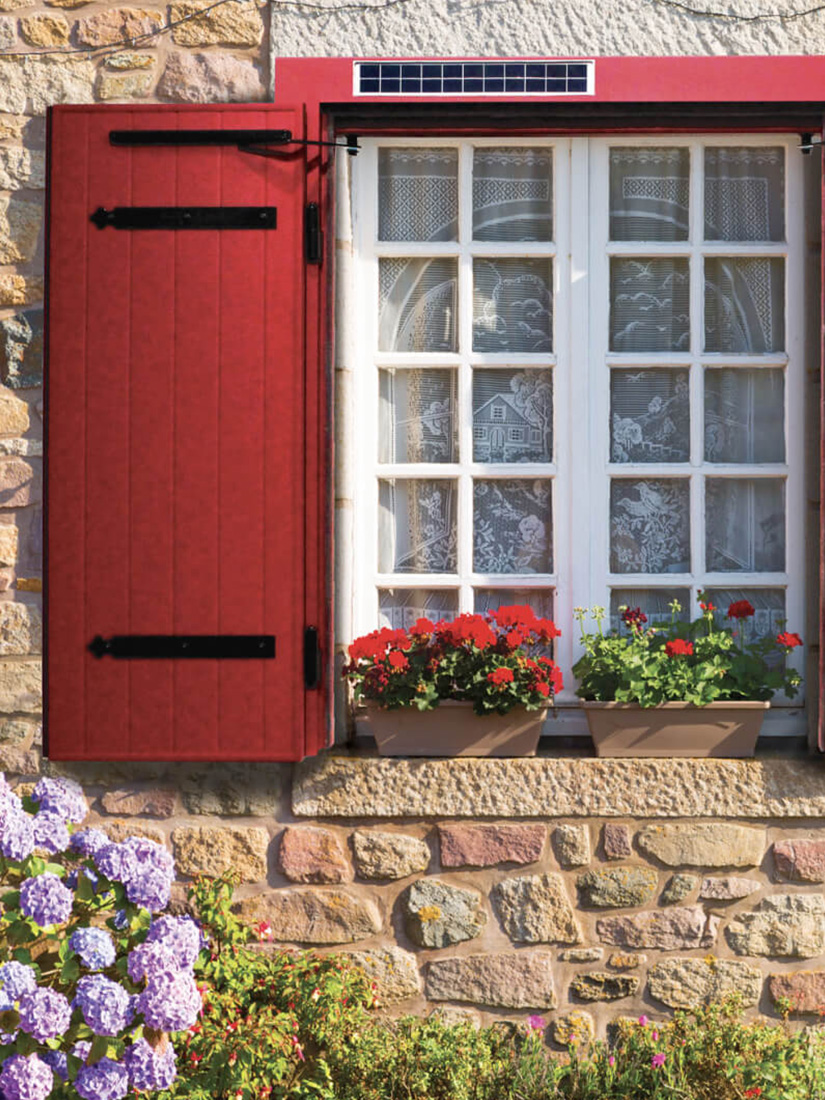 With our motorized solar shutter , enter the world of quality joinery.
Our motorized solar shutters are guaranteed for

2

years
Want to know if your project is feasible ?
Leave us your contact information and we will call you back within 24 hours to make an appointment with one of our technicians for a free diagnosis.
09.67.34.72.57